CASPIAN OIL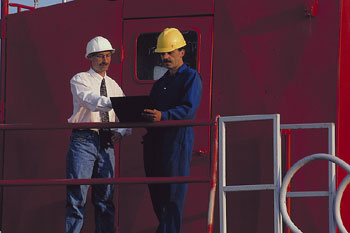 The International Finance Corporation's board has approved investments in two related Caspian oilfield and pipeline projects costing approximately $6.8 billion.
The projects include the first-phase development of an oilfield off Azerbaijan in the Caspian Sea and the construction of the BakuTbilisi-Ceyhan pipeline. The 1,000-mile BTC pipeline, running through Azerbaijan and Georgia to a terminal on the Mediterranean coast of Turkey, will have a capacity of 1 million barrels per day.
According to the IFC, the projects will help Azerbaijan generate $29 billion in oil revenues over the next 20 years and will mean billions more in transit revenues for Georgia and Turkey. The goahead from the World Bank's private sector arm comes at a time when the energy industry is helping to boost the project financing market worldwide (see Global Briefing, page 35). IFG's investment in the BTG pipeline consists of a loan of up to $125 million for its own account and another $125 million loan in commercial bank syndication. IFC is also providing a $30 million loan for the Azeri-ChiragDeepwater Gunashli, or ACG Phase I oilfield, with another $30 million to be commercially syndicated.
Revenues from the oil and gas projects in Azerbaijan will be placed in a state oil fund, which will be audited by Ernst & Young.Thc BTC pipeline's routing through the Borjomi Valley of Georgia has prompted protests by local citizens and environmentalists. The region is known for its biodiversity and mineral water production, which activists say would be threatened by any oil leakage.The IFC says that the route chosen was the only viable one and environmental protection measures are planned.
The pipeline construction is under way by a BP-led consortium. IFC says some 10,000 jobs will be created during construction and about 850 during operations. -GP